Call Today: (251) 948-2431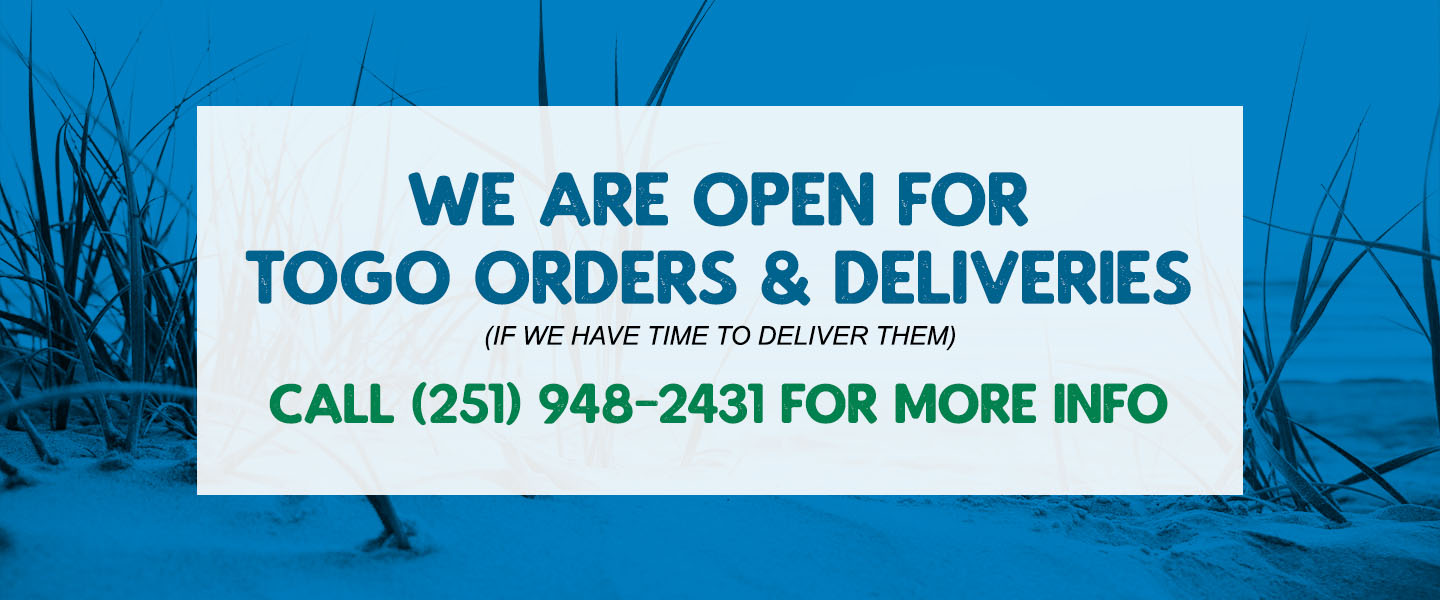 We are open for business and offering to go orders, curbside pick-up, and free delivery for orders over $50 (if we have time to make the run). PLEASE call us at 251-948-2431 to place your order now. We are offering our Full Regular Menu, our Lunch Specials menu, as well as several "family style" options.

We are allowed to sell beer, wine, and sealed liquor togo as well. We are selling domestic beers for $2 and local brews & imports for $3. More info to come on wine and liquor.

View our Lunch Specials and Family Style menus below. We appreciate your support!